Sagewood Café is an Artisan-style café in Pietermaritzburg where harmony, service and a passion for quality food come together through locally sourced seasonal and fresh produce, and a highly skilled chef - Gregg Oosthuizen.
The café is situated within Blackwood's Home of Gardening and Touchwood Interiors, forming a Lifestyle Centre that incorporates food, nature and design.
The covered deck along the Dorpspruit River offers a tranquil setting for families and friends to enjoy a break from the daily bustle of 'Maritzburg life. There is a safe and well maintained children's playground in full view of the dining area so that the whole family get to relax and enjoy their surroundings and meals.
The café was launched by Gregg, and Con and Sue Malherbe in May 2015.
Our Food
Sagewood Cafe subscribes to a simple and sustainable lifestyle of real food in which everything we serve is made from scratch, always using fresh, local and seasonal ingredients.
We avoid preservatives, artificial sweeteners and colourants wherever possible, instead using real butter, farm-fresh dairy, free-range eggs and chicken, the highest quality meat and seafood, artisan cheeses and home-grown fruits and vegetables. Even our flour is grown, harvested and milled by traditional stone-ground methods right here in the Midlands.
From our daily Bakers Table, Wood fired Pizza oven, Specials Board and menu, you can expect to find a sensory experience second to none.
Our Team
Chef Gregg Oosthuizen
Gregg's love affair with food started in 1994 when he had the privilege of working for famous chef, Anton Mossiman, in Knightsbridge, London. After this, he began a 3-Year Apprenticeship at the Carlton Hotel in Johannesburg.
Gregg was voted the Top Junior Chef in SA for three years running and was placed 2nd in the 1997 World Junior Chef Challenge. These accomplishments gave him the opportunity to return overseas to work for Marco Pierre White in London, considered to be one of the best chefs of all time. Gregg has also had the privilege and experience of being a 'preferred caterer' to the likes of Nelson Mandela, Barloworld, Ernst & Young and a number of other profiled people and companies over the years.
Gregg's passion has ultimately led him back to the KZN Midlands where his heart belongs. Here, together with business partners, Con and Sue Malherbe, Gregg has a fresh new canvas to splash with love, honesty, passion and creativity - Sagewood Café. Food for the heart and soul.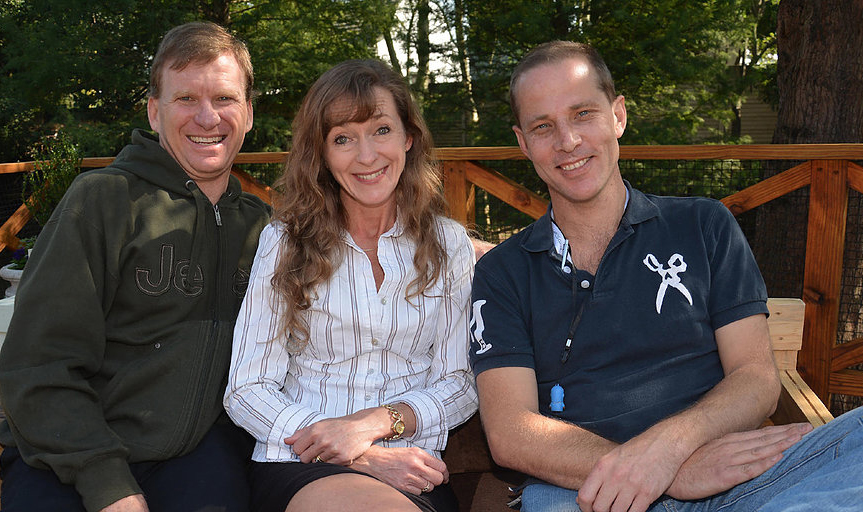 L-R: Con Malherbe, Sue Malherbe and Gregg Oosthuizen.
Con Malherbe
Con was raised in a family with strong connections to the hospitality industry and has wonderful childhood memories of holidays spent at Berg resorts that were owned by various family members. As a natural progression, Con went to Hotel School and over the years has gained extensive experience in the restaurant and retail industry.
Con is an astute businessman who has natural ability to see opportunities where no one else can. He is also very humble He sees it as a privilege being at the helm of the famous, highly recommended award-winning, Coffeeberry Café, situated at Cascades Lifestyle Centre.
Sue Malherbe
Apart from keeping Con grounded at all times, Coffeeberry Café has been Sue's introduction to the catering industry. Prior to that, she worked in administrative support roles in professional firms. Administration remains Sue's strength, and she works behind the scenes to ensure that all the "i"s are dotted and "t"s are crossed in this exciting venture!