Nothing beats the simple but stand up flavours of this elegant classic!

The origins of this salad are really awesome. A famed restaurateur called Caesar Cardini invented the salad in Tijuana, Mexico in 1924. At the time, his restaurant was short of resources and he needed to create something special. He scoured through what was on hand and managed to rustle this masterpiece together! It's amazing how we create memorable and lasting experiences from not thinking about too much and utilizing what we have available to us at the time. There's a wonderful lesson in that!
Since then, the Caesar Salad has enjoyed famed notoriety on many a chef's table all around the world. The crunchy, salty, fresh and simple flavours are one of those magical combinations that just work.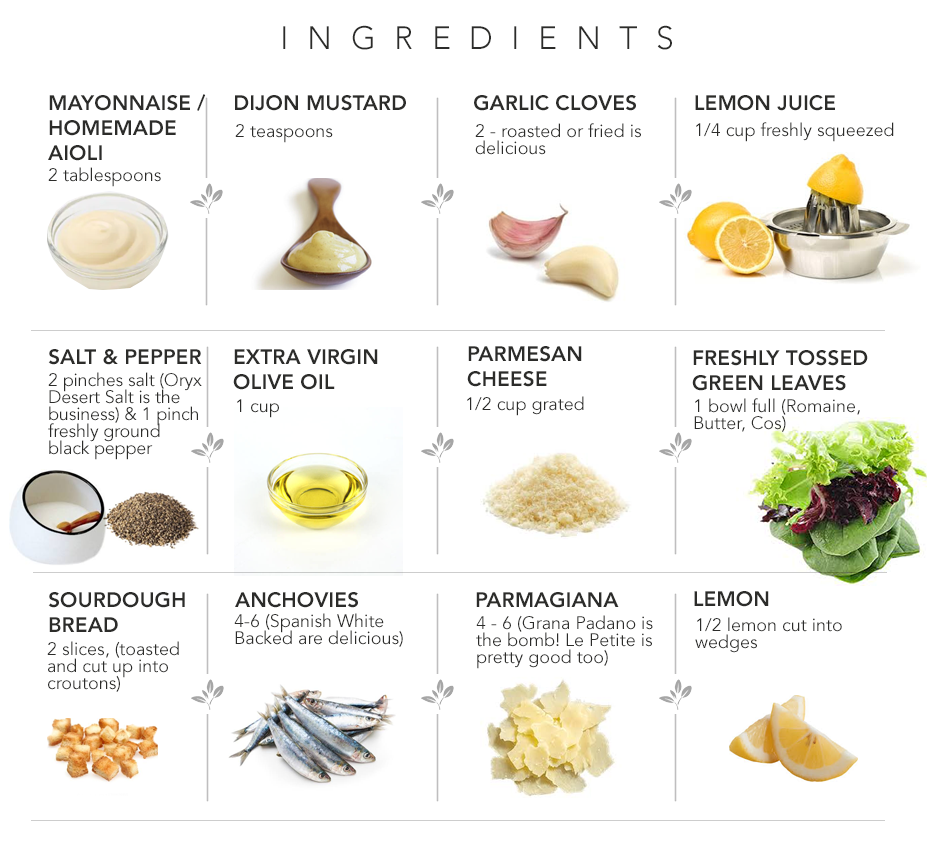 METHOD:
• Wash the crispy and fresh green lettuce leaves, spin dry or leave to dry in a colander. These will simply be placed onto a large plate in a loose mound.
• Toast the sourdough slices, not too crispy and drizzle them with a little Extra Virgin Olive Oil. Sprinkle these over the green leaves.
• Using a vegetable peeler, shave the Parmigiana over the salad, creating lovely thin shards of hard cheese. This is when I go crazy, because nothing beats shaved Parmigiana, so behave and wait until the dressing is done and dusted.
• Drape the anchovies over and across the salad. The Spanish anchovies are really something special too. They literally make your mouth water as you devour them, so I would recommend buying them for this salad – the quality will blow your mind!
• Alright, so now all of the players are in position and we need to make the dressing to bring it all together.
• In a blender, add the mayonnaise, Dijon mustard, garlic, lemon juice, salt and pepper. Blend until smooth.
• With blender on slow, add the olive oil carefully until combined and creamy.
• Add the grated parmesan, pulse a few times on the blender.
• Taste the dressing…yes, no…play around with the salt, lemon and parmesan to get the flavour that makes your tongue click off the top of your mouth. You're there!
• Knife and fork on the ready..drizzle your dressing over the salad. Enjoy with fresh lemon wedges.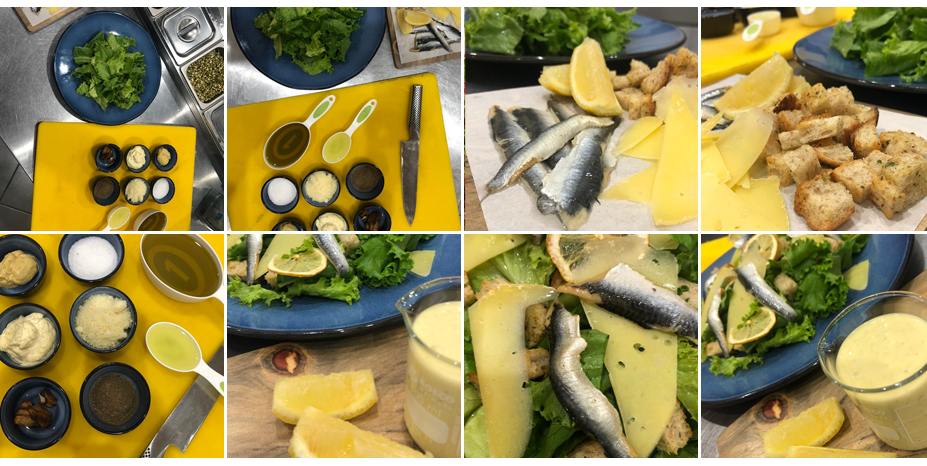 ~ Chef Gregg ~